The Deira International School (DIS) leadership team is highly experienced and talented, with outstanding expertise in The National Curriculum for England and International Baccalaureate and the highest educational and ethical standards. The majority of leaders at DIS come from the United Kingdom and leading British international schools from around the world.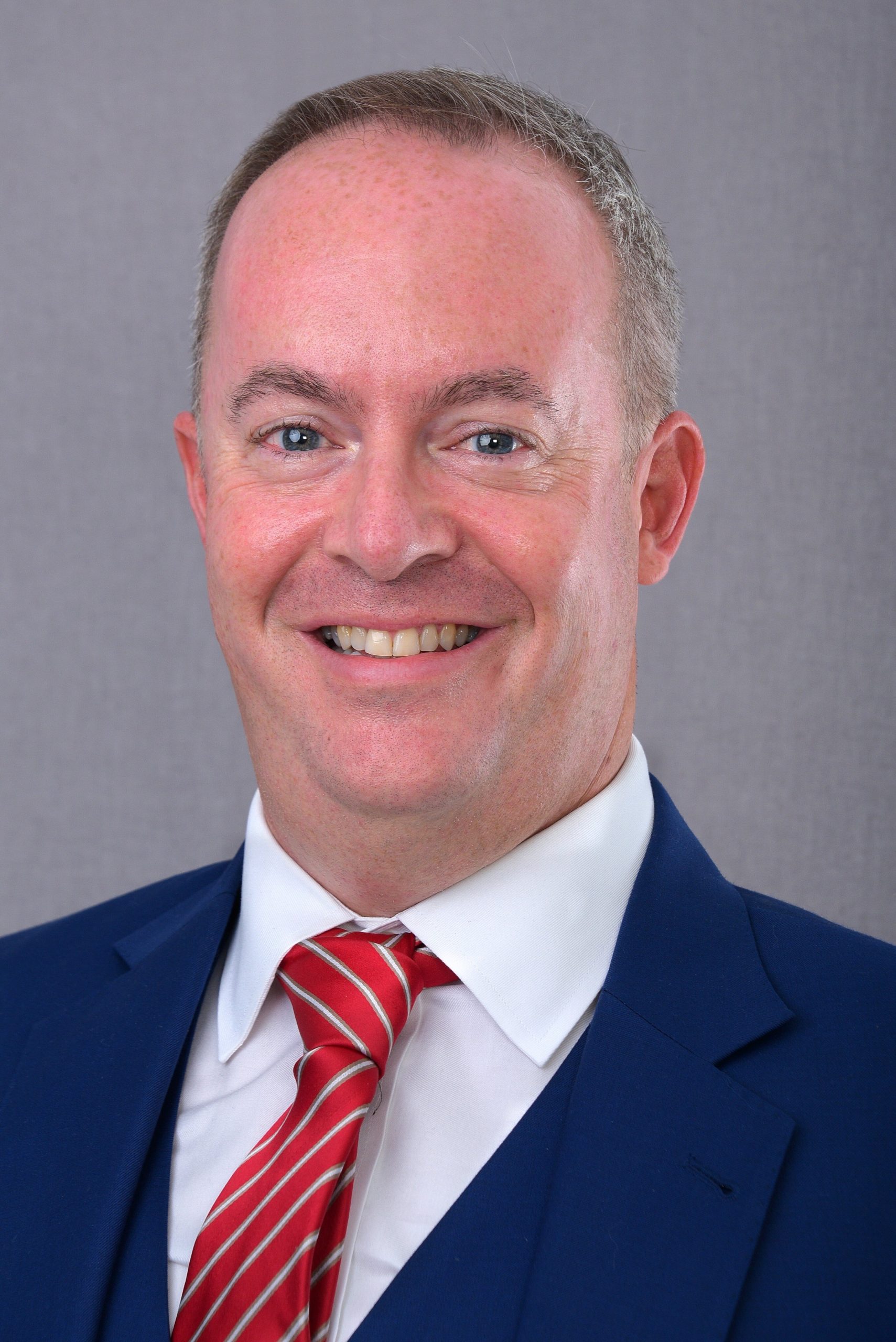 DIRECTOR
Simon O'Connor
I am the Director of Deira International School with oversight over both the primary and secondary schools. I have over 25 years of experience in education and joined DIS in August of 2020. Before this I was Principal of Jumeirah College, an outstanding school in Dubai, since 2013 and am now one of the longest serving principals in British Premium Schools in Dubai. I am passionate about learning and ensuring all students are challenged in lessons in order for them to achieve their full potential. I strongly believe that if this is to be achieved students should be happy at school, and therefore the wellbeing of our community is a key focus for all of us here. Prior to moving to the UAE, I taught History and Politics for over 20 years in a variety of different school contexts. In my last role in the UK, I worked as a school leader in a very successful grammar school in Kent. My role there was curriculum lead and I was also responsible for the management of a teaching school and working across an academy chain of schools which I helped to found. My key education interests are teaching and learning, curriculum design and assessment and leadership models across schools. Within this context, I worked as an Associate with High Performance Learning and led the programme across ten GEMS schools. I am also very keen to develop the wider student experience, and this was the motivation for a recent link with ArtsEd theatre school. As a student I studied for a BA in History and Philosophy at the University of Wales, College of Cardiff where I was a choral scholar at Llandaff Cathedral. I then studied for a PGCE at Trinity College, Cambridge, where I was also a choral scholar. I also hold a Master's Degree in Education Leadership, and a National Professional Qualification for Headship.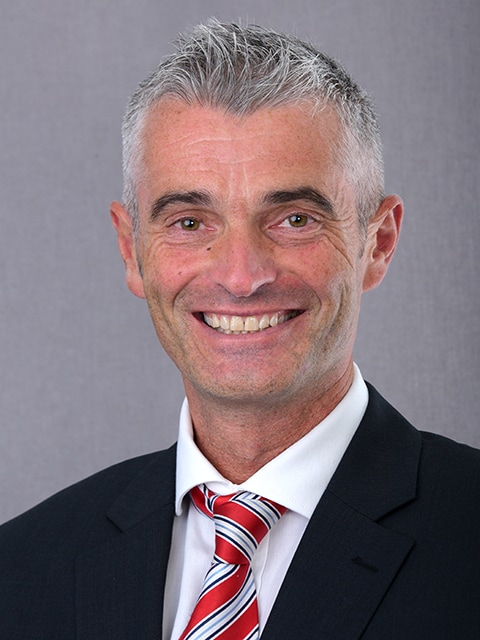 SECONDARY SCHOOL HEAD TEACHER
Douglas Pettitt
SECONDARY SCHOOL HEAD TEACHER
Douglas Pettitt
I am delighted and proud to be the Secondary Head Teacher at an exciting time in the Deira International School's future development. I have been in the teaching profession for twenty-seven years and in a senior leadership role spanning eighteen years in a variety of secondary schools in the UK and now most recently in Dubai. My background and experience in teaching is Physical Education, Geography and Mathematics having qualified from Loughborough University, UK in 1993. I then went on to gain my National Professional Qualification for Headship in 2009 and led my first school as Head Teacher of Kingsmeadow School, Gateshead, UK in 2013. My most recent position since moving to Dubai in the summer of 2017 was as Secondary Principal at GEMS Wellington Academy Al Khail and after three years, establishing it as an 'Outstanding' British Overseas School. I was thrilled to join DIS this Autumn to further strengthen the leadership of the school. My extensive leadership experience especially at Key Stage 4 and 5 will provide strong strategic direction as students challenge themselves to be the best they can be at both at GCSE and IB qualifications.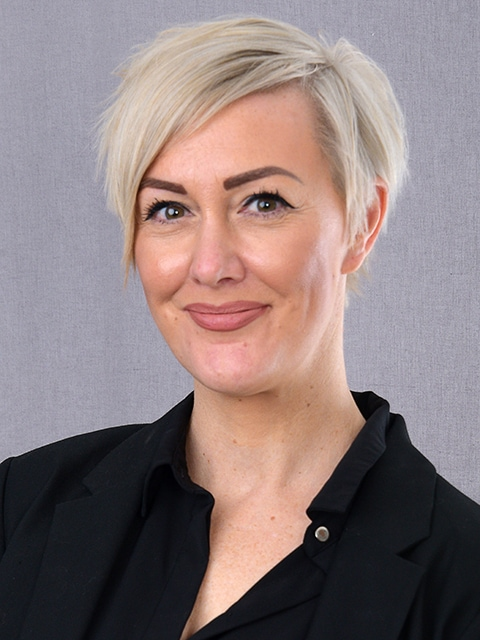 PRIMARY SCHOOL HEAD TEACHER
Gaynor Dale
PRIMARY SCHOOL HEAD TEACHER
Gaynor Dale
I arrive new at Deira International School this academic year as Head of Primary. With 25 years' experience in education, this is my third position as a Headteacher and my second within Dubai, having been a Principal previously. Having spent 5 years as a leader within Dubai, it will be my pleasure to showcase the wonderful opportunities that await your child, especially in a school as well-established and community-focused as DIS. As a passionate advocate for empathetic leadership and quality first teaching and learning, I am delighted to support our talented teachers to develop innovative and purposeful practices within the Primary school. Our approaches result in students making great progress and being prepared not only for Secondary, but for life itself! We are a true team at DIS and one that shares a vision for continuing excellence across all year groups, areas of the curriculum and wider enrichment. Feel free to peruse our website or make an appointment to come and visit our wonderful school and view its facilities.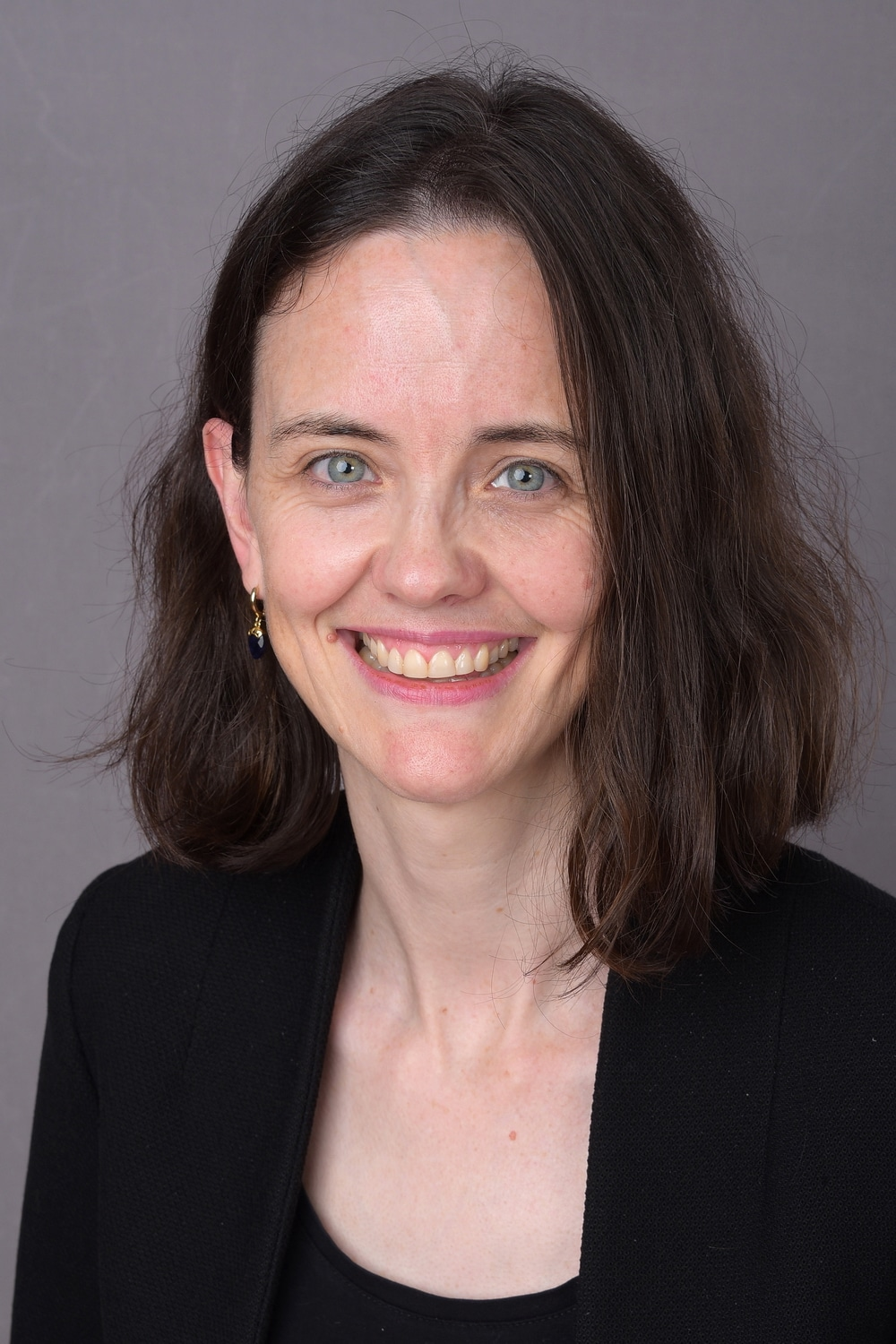 SECONDARY SCHOOL DEPUTY HEAD TEACHER
Emma Hannon
SECONDARY SCHOOL DEPUTY HEAD TEACHER
Emma Hannon
I joined Deira International School this year as Deputy Headteacher in the secondary school. My key responsibility is pastoral support, and I am also the designated safeguarding officer for the secondary school. This means that I am responsible for ensuring our students are happy and safe. I have been teaching for 20 years and in senior leadership roles for 10 years, in London, Abu Dhabi and now Dubai. I studied for a degree in Politics at the University of Cardiff and qualified with a PGCE in History from the University of York in 2001. I have undertaken a variety of senior leadership positions in the UK, including Director of Sixth Form and Deputy Principal. Most recently I was Director of Digital and Innovative Learning across two schools in Abu Dhabi. I am very excited to be joining the team at DIS, and looking forward to ensuring that we continue to offer out students a positive and enriching experience while they are with us.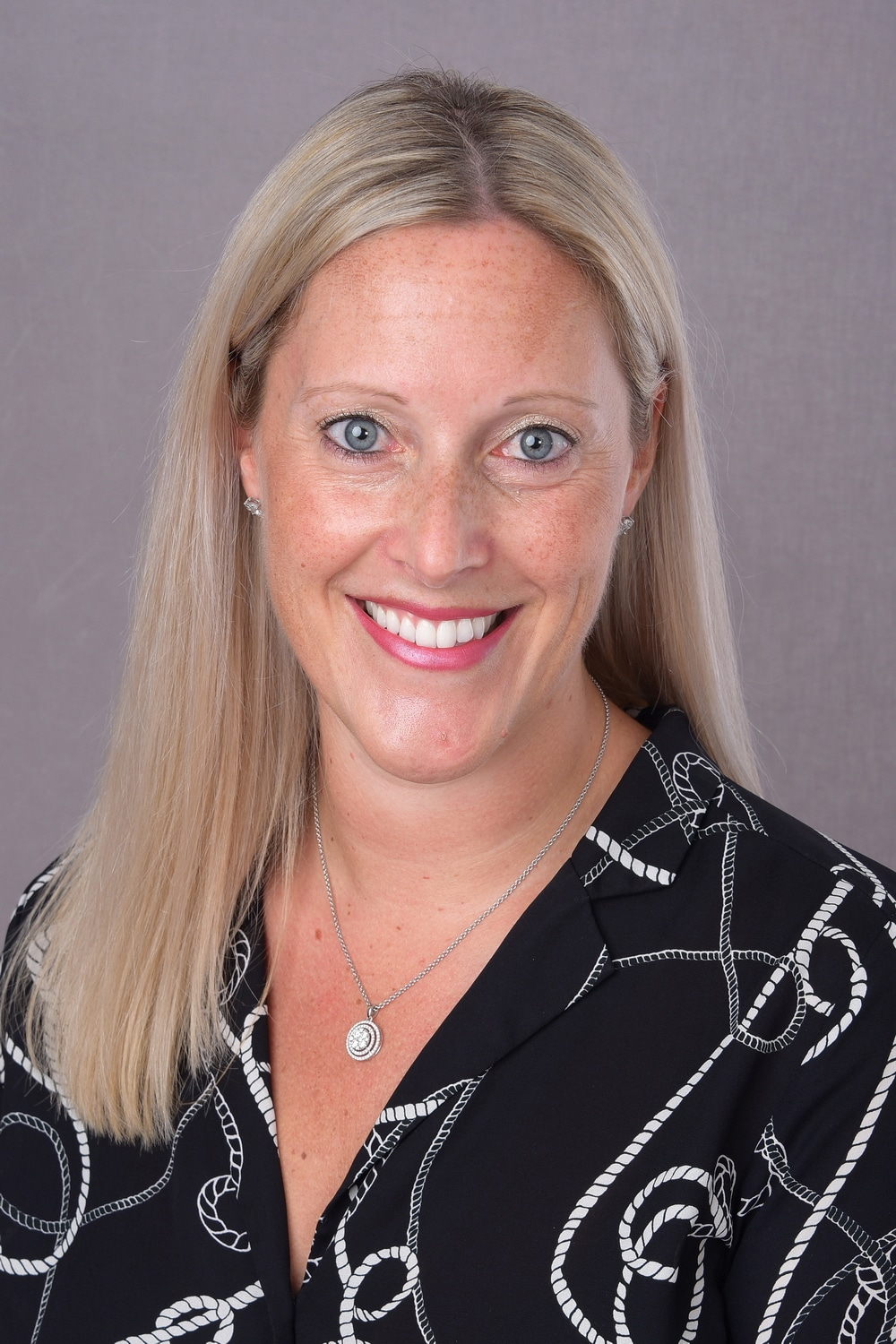 PRIMARY SCHOOL DEPUTY HEAD TEACHER
Sarah Marshall
PRIMARY SCHOOL DEPUTY HEAD TEACHER
Sarah Marshall
Prior to moving to Deira International School as the Primary Deputy Head Teacher in 2019, I was at GEMS Wellington International School for 8 years, an Outstanding Premium, through school in Dubai. During my time there I taught across key stages and developed as a leader; leading subject areas, year groups, developing the curriculum and the Deputy Head Teacher driving learning and teaching. Ever since I was 6 years old, I knew the teaching profession was for me. I steered my education around accomplishing this personal goal, achieving my BA Hons in Primary Education. My love for teaching has enabled me to become the dedicated practitioner I am today with over 14 years' experience. At DIS we are deeply committed to ensuring children are given every opportunity to experience exceptional learning opportunities in enabling environments – safe, happy, challenged and successful, allowing them to fulfil their aspirations. One of many reasons I aspired to become a leader was to raise standards in learning and enhance teaching whilst playing a supporting role to fellow professionals. All children have the ability to fulfil their potential and it is our responsibility to draw upon each other's strengths to make this possible. Children, staff and parents feeling proud of their efforts and achievements are key drivers for me professionally. Inspiring others to take risks, reach their goals and never giving up when faced with challenge, is for me what lifelong learning and education are all about.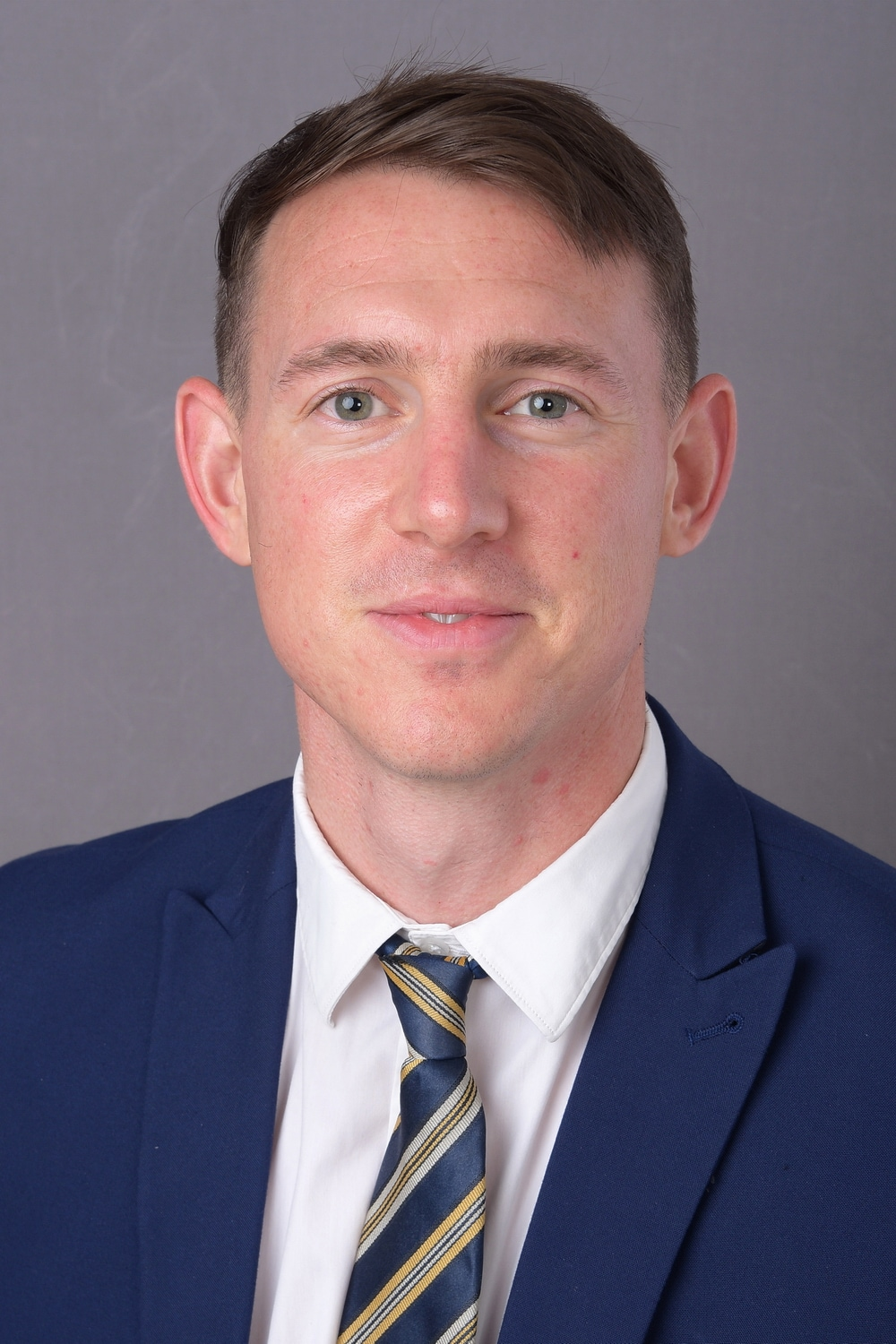 HEAD OF IB
Brian Cleary
As Head of IB I am responsible for delivering outstanding results for our Sixth Form. I am delighted and proud to be the entering my sixth year at Deira International School having spent ten years in education in the UAE. My teaching specialism is Economics, Management and Business. I graduated with a Bachelor of Business Studies from the University of Limerick in 2010. I then went on to gain my PGCE in Business Education in 2011. Holding true to the DIS values of being a lifelong learner, I completed my MSc in Economics and Finance through the University of London in 2020. I look forward to further establishing DIS among the leading IB schools in the UAE while providing holistic opportunities for our students.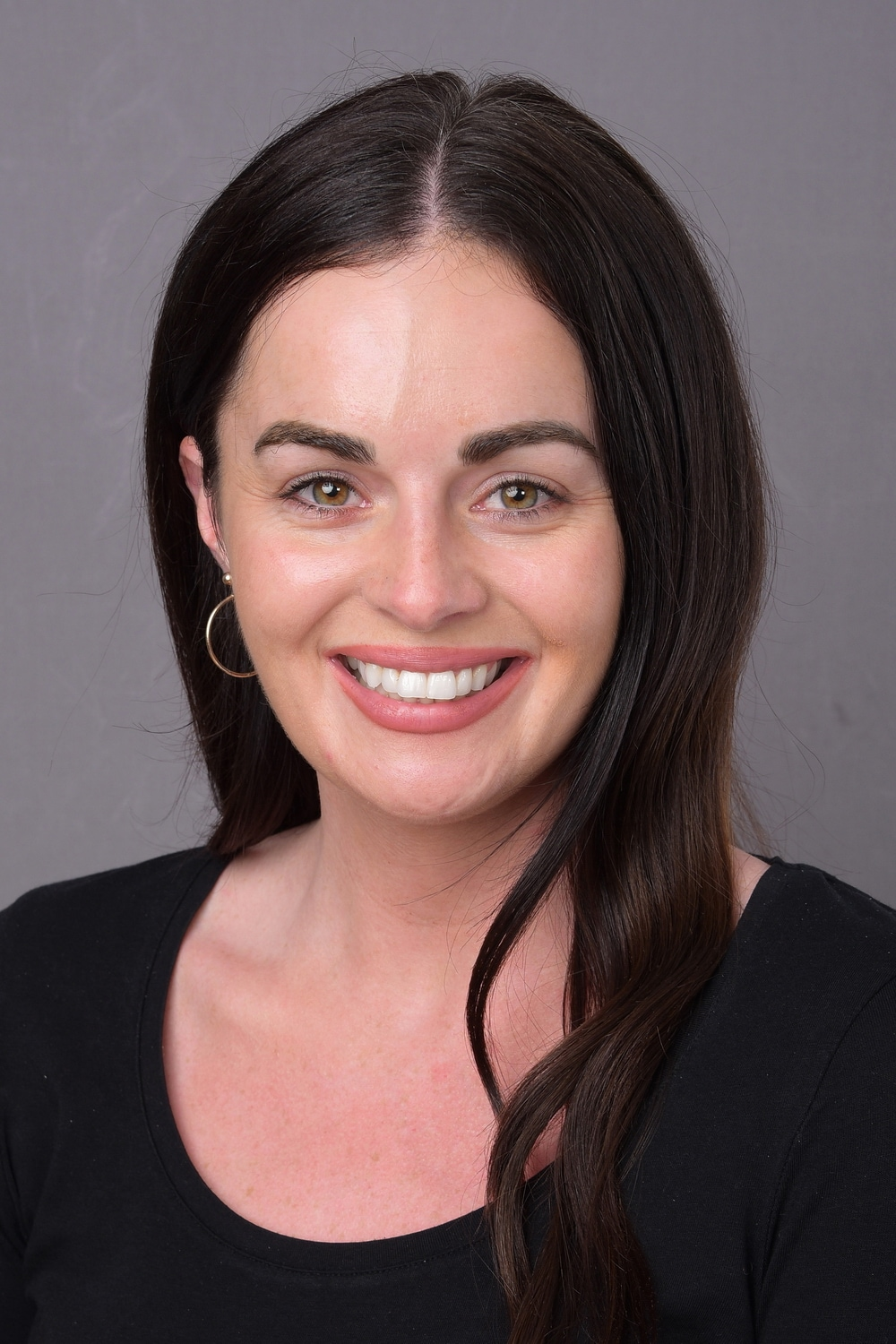 HEAD OF FOUNDATION STAGE
Fiona Ryan
HEAD OF FOUNDATION STAGE
Fiona Ryan
My name is Fiona Ryan and I am from Co. Cork, Ireland. I am the Head of the fabulous Foundation Stage, my second year here in this role at DIS. I am delighted to be part of an Outstanding department, working alongside a team of highly experienced teachers from across the globe, to ensure students have the most positive first school experience possible. I attended Trinity College Dublin, where I studied through the Froebelian Teaching method, and my passion for play-based learning, multi-sensory approach to learning and teaching underpins our core values and aims within our department. I feel privileged to spend my days with the youngest members of our EYFS family, watching them flourish within safe and stimulating learning zones, enabling each child to surpass their own potential. Prior moving to the UAE I worked in Dublin, Ireland, where I specialised in Music therapy, Phonics and SEN. I have spent time volunteering in developing schools in Calcutta, India and in parts of South America. Before moving to DIS, my Senior leadership journey began in GEMS Wellington International School (WIS), Dubai. As Head of Foundation Stage at WIS, I am proud to say, our department were graded 10 years Outstanding by the KHDA. My last role at WIS being Assistant Head Teacher, overseeing transition from FS to KS1, ensuring our FS students are fully gripped with life-long skills, confidence and have the key foundations laid to ease a smooth move into the Primary school.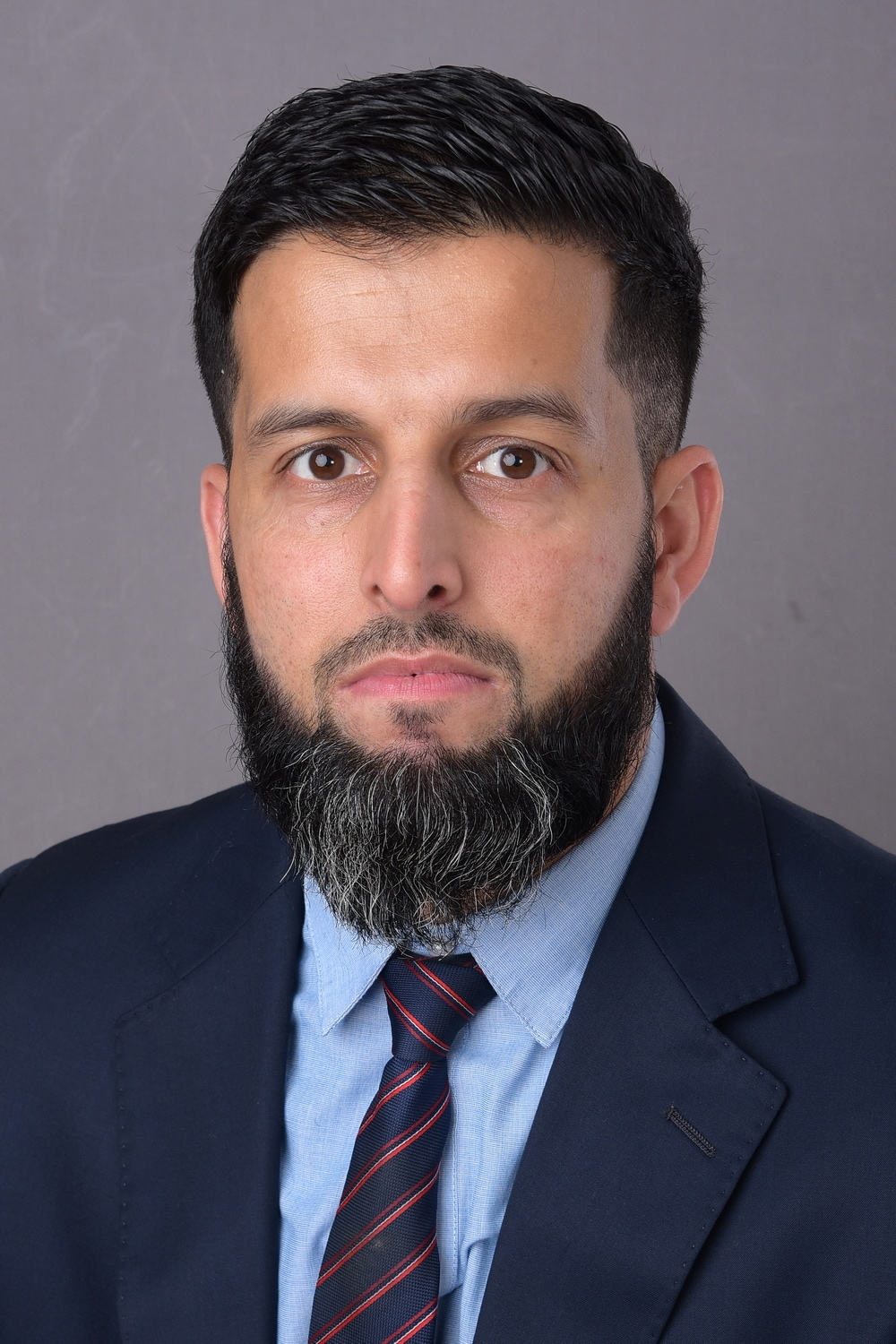 SECONDARY SCHOOL ASSISTANT HEAD TEACHER
Mohammad Shah Ali
SECONDARY SCHOOL ASSISTANT HEAD TEACHER
Mohammad Shah Ali
It is with great enthusiasm that I joined Deira International School. Along with the excitement, I am honoured to be a part of the DIS community and I realise the great responsibility that I have to inspire, empower, and influence our students. I have been in the teaching profession for fifteen years and most recently in Dubai as a middle leader helping GEMS Wellington International School helping to achieve their best school results. My background and experience in teaching is Mathematics having qualified from Queen Mary and Westfield University, UK in 2006 and gaining Qualified Teacher Status in 2007. This year, I am excited by the prospect of leading and developing outstanding practices, embedding new initiatives, and leading the KS4 team to secure excellent results. I am looking forward to supporting all our students to achieve their best in their IGCSE subjects and ensuring they have cemented the best foundations for their future careers.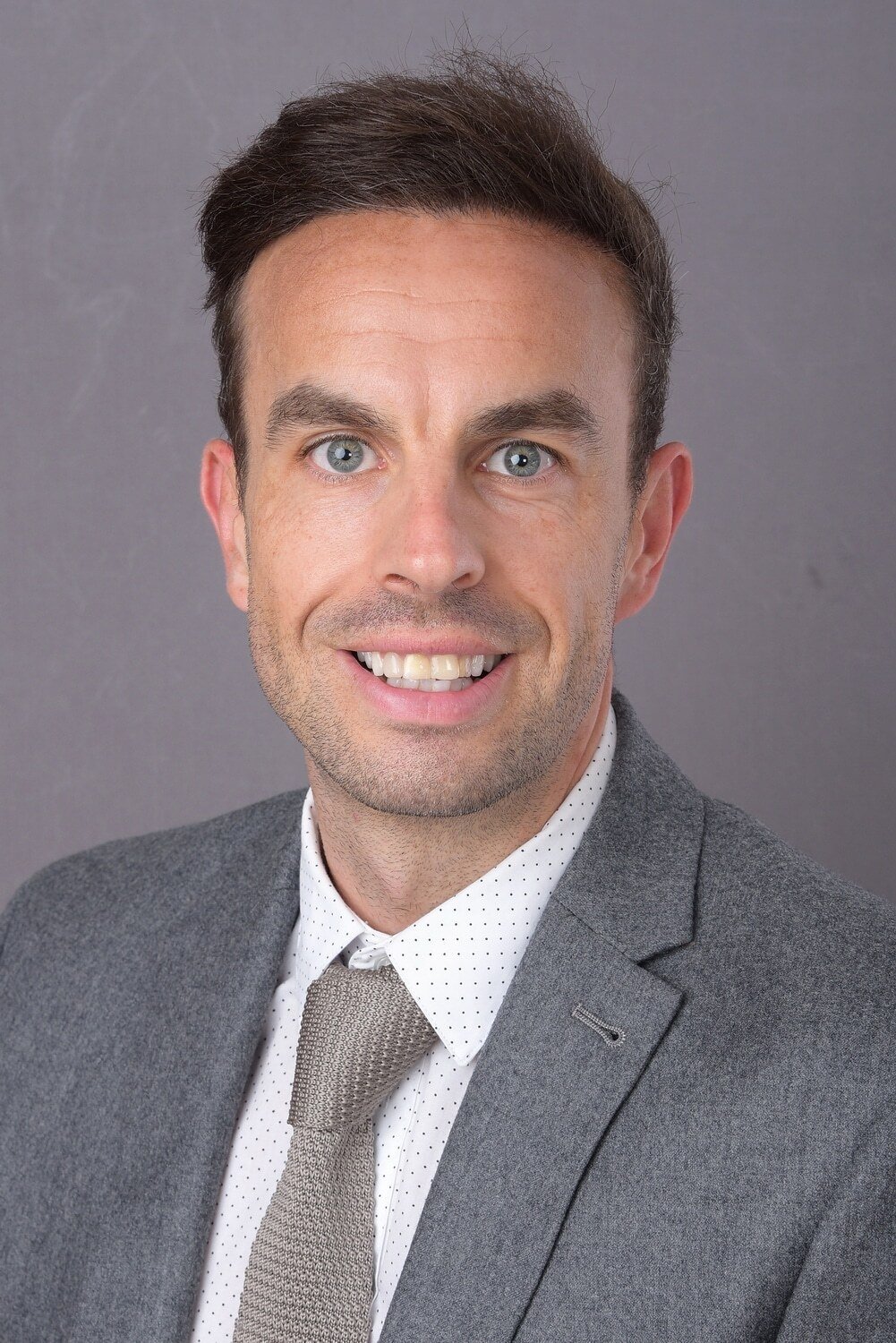 SECONDARY SCHOOL ASSISTANT HEAD TEACHER
Barry Lomas
SECONDARY SCHOOL ASSISTANT HEAD TEACHER
Barry Lomas
I am extremely excited and proud to have joined Deira International School as Assistant Head Teacher. DIS is currently at an exciting stage in its development and I look forward to helping DIS staff, students and parents along this journey. This is my tenth year in the teaching profession, in which I have held various leadership positions both in the UK and more recently within Dubai as a Head of Sixth Form in a highly successful British Premium school. My subject specialism is Physical Education, which is a passion of mine, both in an educational setting and beyond. My sporting experience and skills cover a wide range of sports both as a player and coach. As a player I have played football, basketball, cricket and tennis through to county level. As coach I have had many successes all the way through to National level, leading various teams to both National and County success. I am very excited at the prospect of bringing similar success to DIS and building on the 'We are DIS' team ethos. I have a real interest around teaching and learning, curriculum design and the pastoral care of our students. I believe in developing our students holistically by offering them a wide range of experiences both inside and outside the classroom that are equipping them with the skills and knowledge to lead happy and successful lives in the future. I'm a firm believer that student success is not only measured by results, and the experiences students receive outside of the classroom are just as important as those in it. This said, our curriculum is developed to stretch and challenge all our students and is based on a solid grounding of academic excellence. Here at DIS we place a huge emphasis on not ceiling student achievement and believe all our students can be successful. Your involvement throughout the year and in your child's, education can make all the difference and I would like to thank you in advance for your support.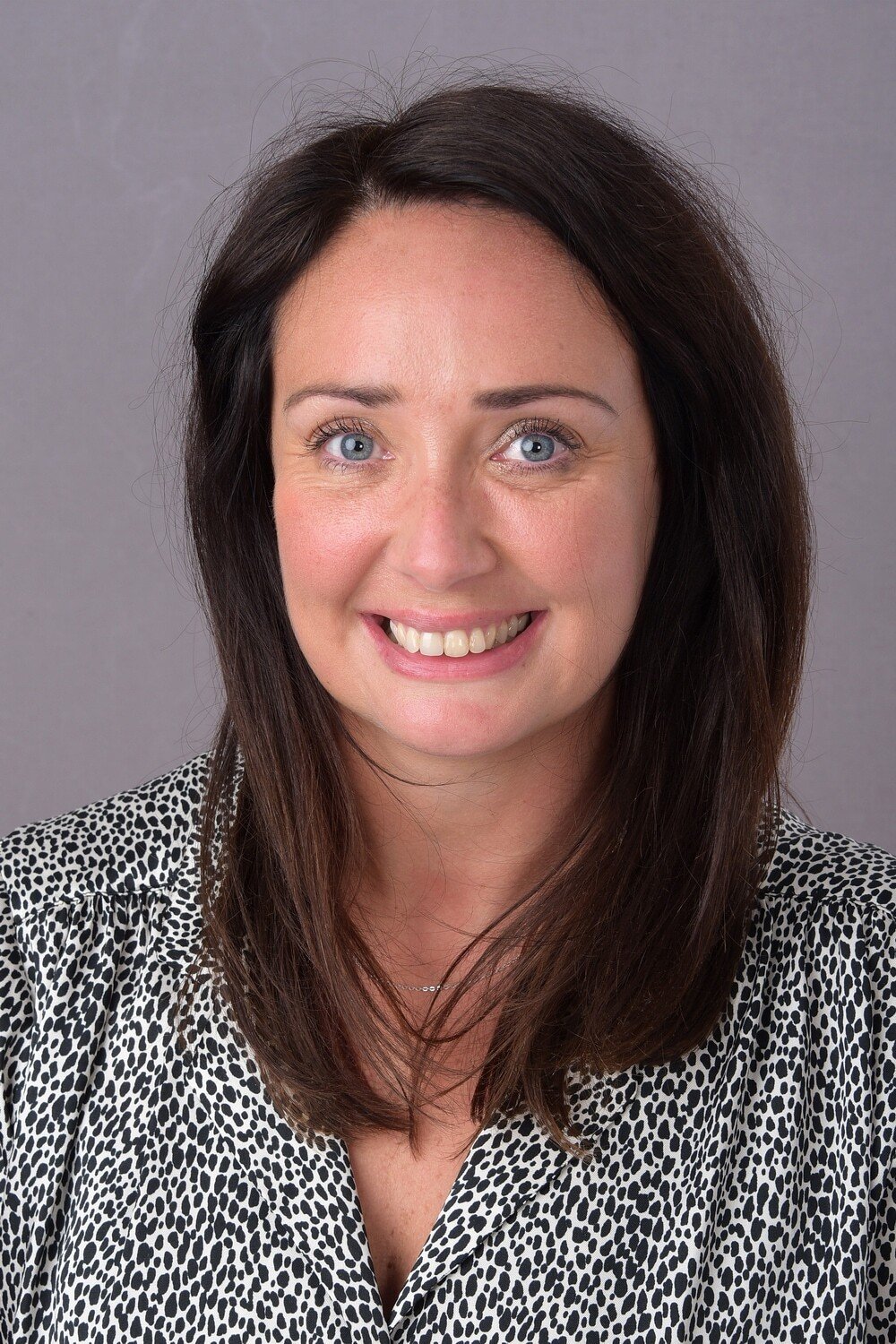 ASSISTANT HEAD TEACHER - STUDENT EXPERIENCE
Scarlett Keyworth
ASSISTANT HEAD TEACHER - STUDENT EXPERIENCE
Scarlett Keyworth
Within the DIS community I am primarily known as the Head of Performing Arts and have been fortunate enough to lead and develop an outstanding Drama department, working with young individuals with much talent and boundless energy for the Arts and Performance. As I step into the senior leadership team, I am excited to drive forward the student experience for both our primary and secondary school students, ensuring they leave DIS with a rich profile and an abundance of memories to last a lifetime. My key educational interests revolve around the development of the whole child and Holistic Education, which was a key line of inquiry for me when studying an MA in Global Education from The University of Sheffield, UK in 2017. I am an advocate for student voice and strongly believe in the classroom and beyond. I aim to provide a variety of opportunities and learning experiences for every child to develop and grow as a global citizen, whilst finding their individual talent, specialism and a love of learning. I am excited to be working with all the great individuals here at DIS and build upon the strong community we have here.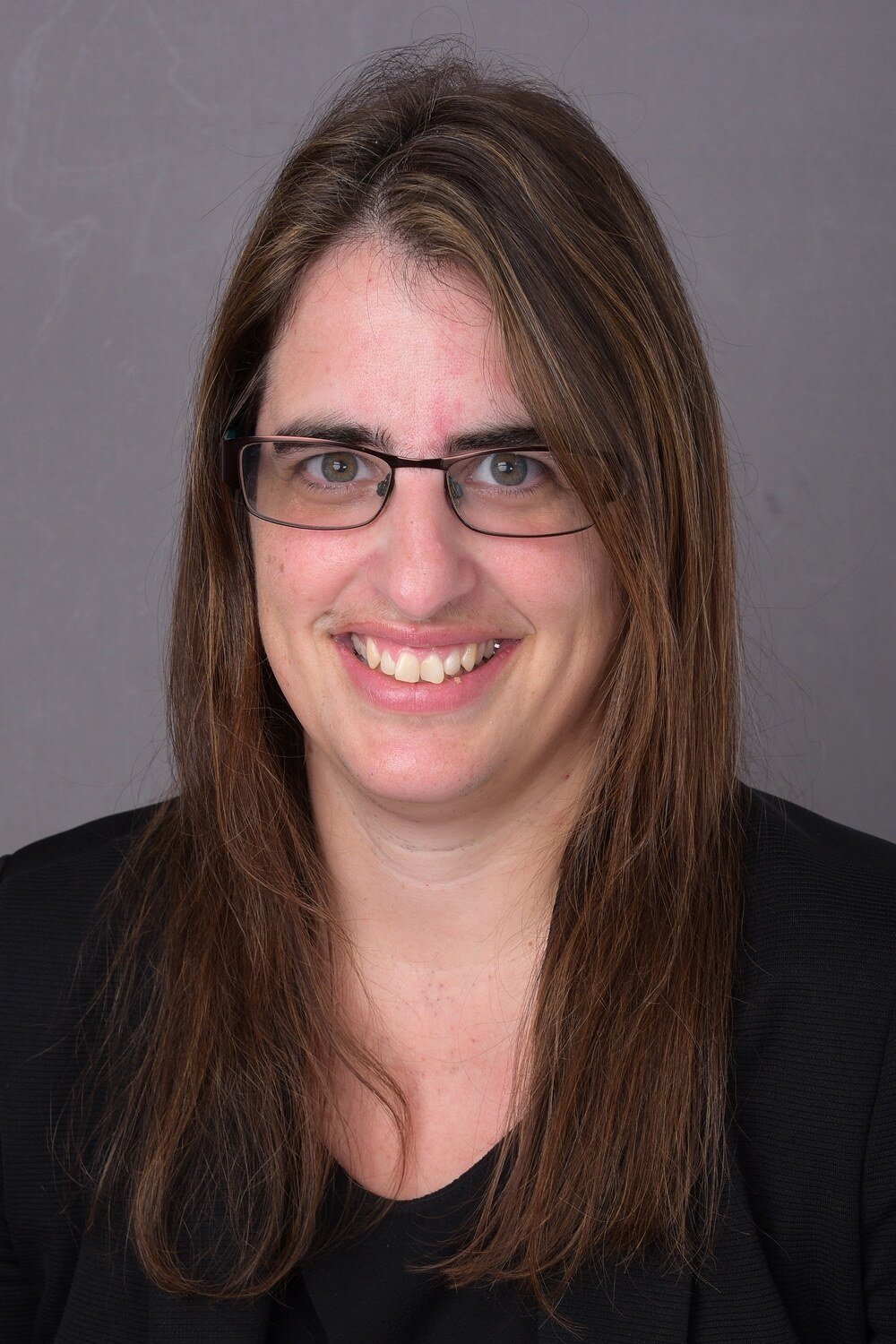 PRIMARY SCHOOL ASSISTANT HEAD TEACHER
Sarah Smith
PRIMARY SCHOOL ASSISTANT HEAD TEACHER
Sarah Smith
I joined Deira International School as Assistant Head last academic year. I have 11 years of educational experience, teaching across all year groups in the primary phase, developing as a leader. My previous post was at GEMS Wellington International School as Assistant Head of Learning and Teaching. Further leadership roles in the UK and Dubai include; EYFS Lead, Coaching and Mentoring Lead and Deputy Head for Learning, Teaching and Assessment. I am passionate about learning and teaching, aiming to empower teachers to step outside their comfort zones and take risks to develop innovative practices, accelerate children's progress and create extraordinary learning opportunities for children. I really enjoy being part of the DIS community and am looking forward to continuing my leadership journey working with the children, parents and staff.