Currently, over a million young people worldwide are stepping outside their comfort zone. They are learning to lead, gaining confidence, and building resilience. They are supporting their communities, getting more active and gaining new skills. They are discovering adventure and having fun. They are participating in The Duke of Edinburgh's International Award.
The DofE Awards Programme was founded in 1956 and has since expanded to 144 nations. It is a global framework for non-formal education and learning which challenges young people to dream big, celebrate their achievements, build relationships, and make a difference in the world. It provides a fantastic foundation for young people (aged 14-24) to thrive, now and in the future. By choosing to pursue self-identified areas of interest within the global framework of: Skills, Physical Recreation, Voluntary Service and Adventurous Journey, each young person develops their own unique Award programme.
The Duke of Edinburgh's International Award is the world's leading youth achievement award, bringing together practical experiences and life skills to equip young people for life.  It is a prestigious qualification, recognized internationally and highly regarded by employers, educators, leaders, and governments. It carries weight on university applications and resumés as your child starts to consider Post-18 education. Please find attached a flyer briefly outlining the International DofE Award to parents.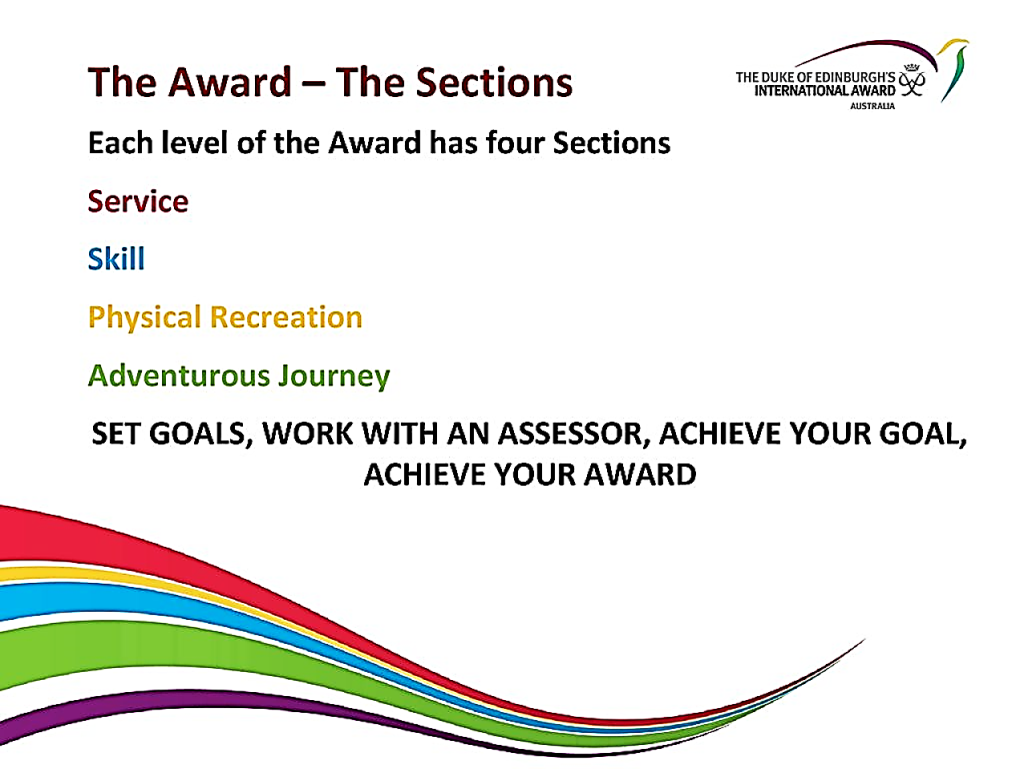 Duke of Edinburgh's International Award at DIS
Here at DIS, we recognise its value and are proud to offer the prestigious International Award to students in Year 10 (Bronze) and IB1 (Silver). It is an award that is closely aligned with DIS core values of Respect, Excellence, Collaboration and Integrity and can contribute to the student Casport.
Through developing transferable skills, increasing their fitness levels, cultivating a sense of adventure and volunteering in their community, the Award helps our students to find their purpose, passion, and place in the world. Our students commit to the four areas mentioned above, and the Award culminates with a group Adventurous Journey – locally in the Hatta Mountains, Fujairah or further afield.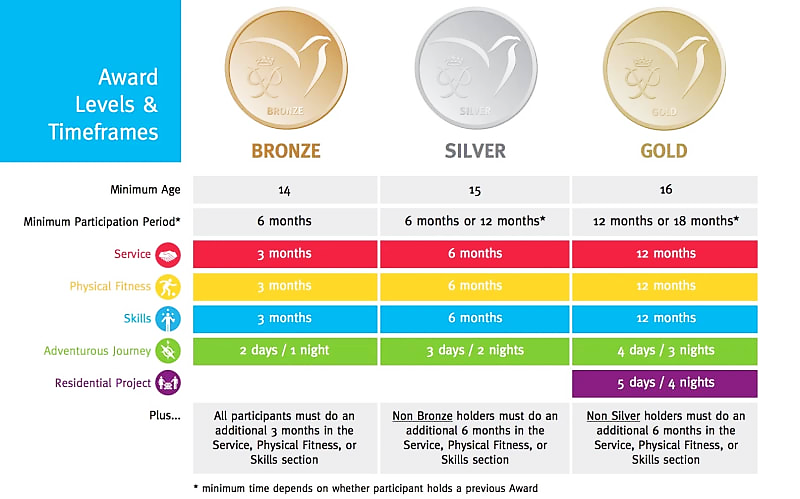 The Three Activity Sections
Alongside the Adventurous Journey, students must also sustain an act of service, develop and refine a skill, as well as initiate and exert themselves in a physical discipline. The entire process is reflective and teaches our students to hone key personal skills and equips them with lifelong learning.
Towards the end of each academic year, there will be a presentation to all Year 9 students; this will introduce the Duke of Edinburgh's International Award at DIS. An Award Overview and key information will also be sent out to Year 9 parents/carers so that the opportunity and the commitment involved, can be discussed at home. Students will be asked to complete an online form to register interest in the Bronze Award which will commence in Year 10.
In September of Year 10, students who expressed interest in participating in the Bronze Duke of Edinburgh Award will attend an introductory meeting. Students who are committed to taking up the opportunity at DIS will be asked to register online, and the registration fee will be paid to International DofE Bronze Award Programme.
After the registration has been approved your child is known as a DofE participant. All participants will then be able to log on to their personal Online Record Book (ORB); here, participants clarify their activities for each of the three sections, set SMART goals, write up and upload evidence of their journey in each of the three activities chosen. The ORB is a requirement by International DofE – to track progress to award the certificate. For the one fee payment, your child will also receive 1:1 and group support from a fully trained Award Leader here at DIS and me (Award Coordinator). It also includes the Award certificate and badge. As your child strives, progresses, and achieves in each area (and records in the ORB), we will guide, mentor, and encourage regularly, and together we will succeed.