WELLBEING at Deira International School,
.
"At Deira International School, we strive for a community where all students, staff, and families feel supported, connected, and empowered to reach their full potential in both mind and body.
We aim to create a safe and inclusive environment where everyone is valued and respected, and where everyone can thrive. Through a commitment to social and emotional learning, we aim to foster a culture of well-being that promotes resilience, gratitude, and kindness.
We believe that when people feel their best, they are able to learn, grow, and contribute in meaningful ways to the world around them."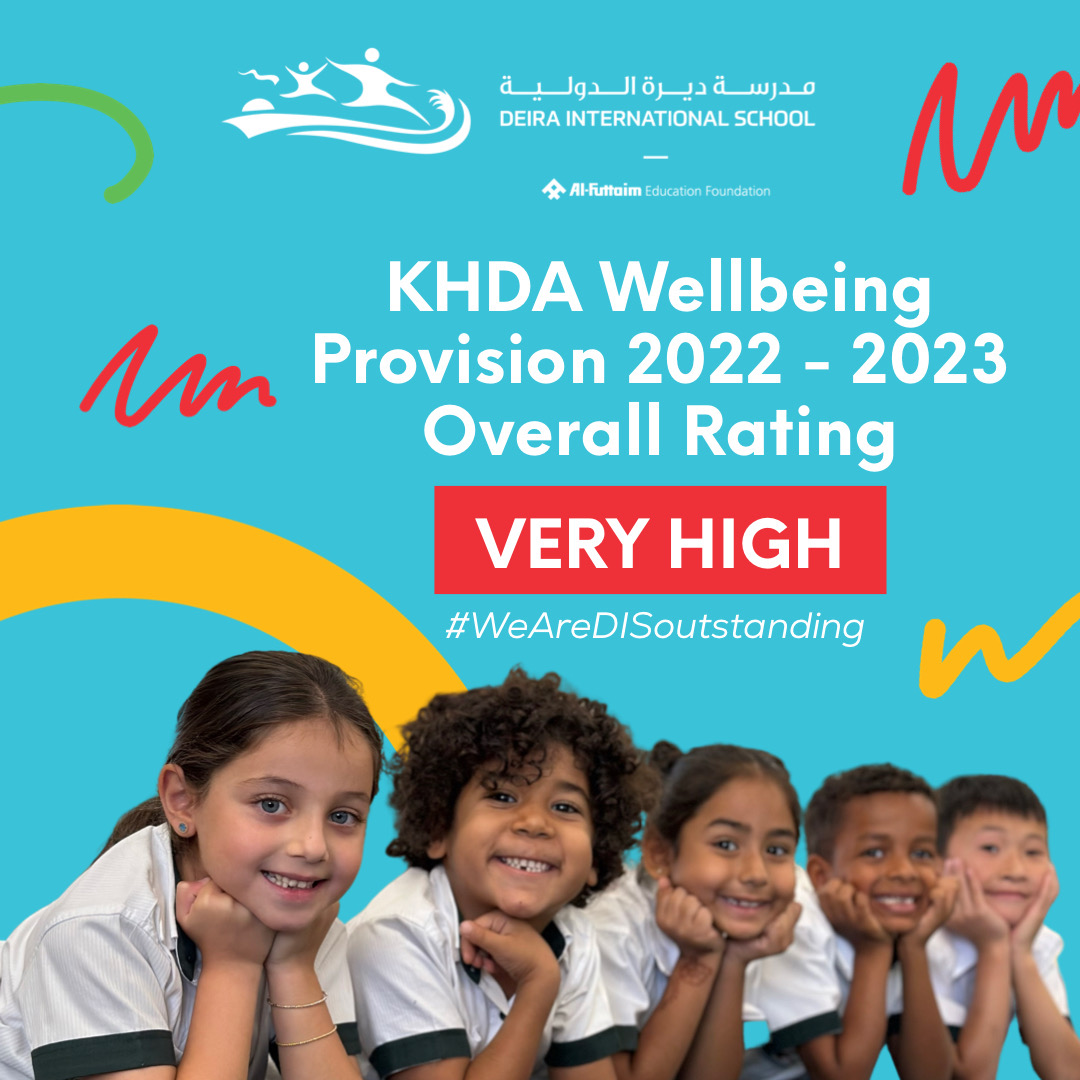 At Deira International School we recognise Wellbeing is the foundation for success. We are thrilled that the work we do to create a happy environment has been recognised in this DSIB report. #WeAreDISoutstanding
- Meet the
Wellbeing
Counsellors -
The Wellbeing Department works to promote and protect the social and emotional wellbeing of all DIS pupils, families and staff. By partnering with different members of the DIS community, our counsellors work to ensure that all students are academically, socially and emotionally prepared to become empathetic and balanced individuals of the global community. We work proactively and reactively to ensure sound emotional development, which in turn allows pupils to flourish both within the classroom and beyond their time in school. The counsellors assist with: • Helping children to build resilience • Offering individual and group counselling • Facilitating classroom sessions • Supporting students with exam-stress and friendship/relationship issues • Mindfulness • Providing support to families and teachers to best enhance student's growth • Social emotional support • Supporting and educating parents • Trauma • Self-regulation (anger, anxiety, stress) • Relocation issues (moving school or countries) • Child Safeguarding and Child Protection If you would like to discuss any of the above further, please don't hesitate to get in touch with our school counsellors.