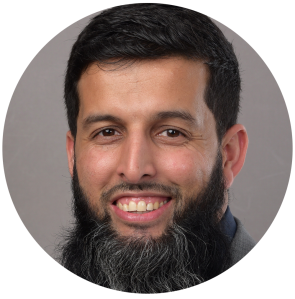 Our curriculum at Key Stage 3, which includes Year 7 – 9 offers a broad, balanced and inclusive educational experience. We provide the National Curriculum for England (NCfE) adapted to match both the local requirements of the UAE and to prepare students for a rapidly changing world that we live in.
The NCfE provides students with a core curriculum offer of English, Mathematics, Science and PE and a range of other foundation subjects across disciplines such as the arts, technology, language and humanities. In accordance with the UAE's Ministry of Education, we provide Arabic A and B Language, UAE Social Studies and, for Muslim students, Islamic Studies.  All these subjects that are taught in Key stage 3 lead on to Key Stage 4 where students complete GCSE/ IGCSE and IBTEC qualifications. As students move through to Sixth Form, they will complete the International Baccalaureate. To ensure students have a smooth and seamless transition as they move through each phase, we share a consistent philosophy from Foundation Stage through to Sixth Form.
The aim of our Key Stage 3 Curriculum is to develop the whole child, whilst also equipping them with a breadth of knowledge and a wide variety of skills which will allow them to excel in the classroom and beyond. We provide our students with extensive opportunities which allows for their talents and aspirations to be nurtured. Through our blended learning approach students will have the opportunity to become more independent and digital literate, whilst developing them into responsible global citizens of the future.
Our Key Stage 3 Curriculum strives to achieve the following:
Provide a broad, balanced and inclusive curriculum allowing ALL students to achieve academic excellence.

Provide the breadth and depth of experience so that students are ready and fully prepared to thrive at GCSE/BTEC and IB qualifications as senior students

Provide opportunities for our students to explore, debate and solve real life problems and in doing so become confident global citizens of the future who are prepared to meet the challenges of a rapidly changing world. They will be competent digital users, developing a variety of transferable skills in preparation for Further Education and employment.

Provide explicit opportunities to develop the core 'We are DIS' values and attributes, building students' learner attributes as a means to become well rounded individuals.

Ensuring subject areas develop confident and resilient individuals, who are equipped with the knowledge and skills to be able to live safe, healthy and fulfilling lives.

 
Students will have the opportunity to study the following subjects at Key Stage: