Naya shortlisted for the Athlete of the Year Award
We are so excited to announce that our very own Naya from Year 10 has been shortlisted for the UAE Young Athlete of the Year in the Gulf Sports Awards, representing DIS. This is such a great achievement, and she needs our help and votes to secure the win. 
Please vote for Naya here by clicking on Naya's picture on FB to "like" it. The voting is counted as likes for the individual picture, not the post.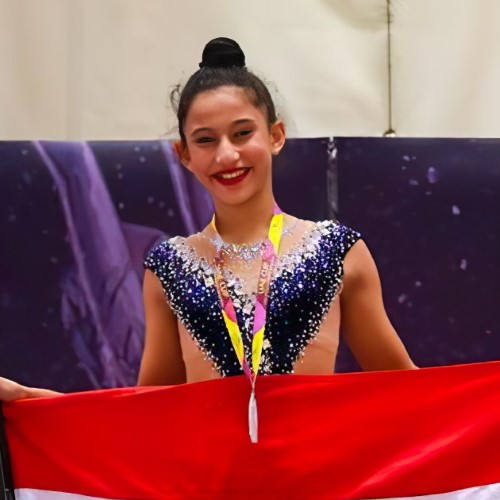 https://www.facebook.com/567093676803135/posts/2070766416435846/?d=n
Naya is an international rhythmic gymnast who represents the National Team of Syria and was awarded the Winner of Outstanding Performer in all sports by her school in 2021. She excels in all sports at school. Besides gymnastics, she also plays on the netball and basketball team. Naya is an example of a very hardworking and committed student and athlete. She always works up to her best potential in everything she does. Despite the war in Syria that lasted 10 years and affected her ability to travel across the globe to several competitions, she has achieved great results internationally. Naya's dream is to be an Olympian someday.
We hope you can help and support Naya by voting, either on Facebook or through one of the following platforms:
GYS Expo Website (click here)
GYS Facebook
GYS Instagram (live from 9pm on Monday) 
GYS Twitter 
Every individual can vote four times. The award is given through 50% voting and 50% judging by a judging panel.
Public Online Vote (50% weighting)
Voting opens: Sunday September 12th – 5pm UAE time
Voting closes: Tuesday September 14th – 9pm UAE time
You can vote for Naya by using any of the above links. If you vote via Facebook, please click on Naya's picture and "like" it. The voting is counted as likes for the individual picture, not the post.