Al Futtaim Education Foundation (AFEF) announces record IB Diploma exam results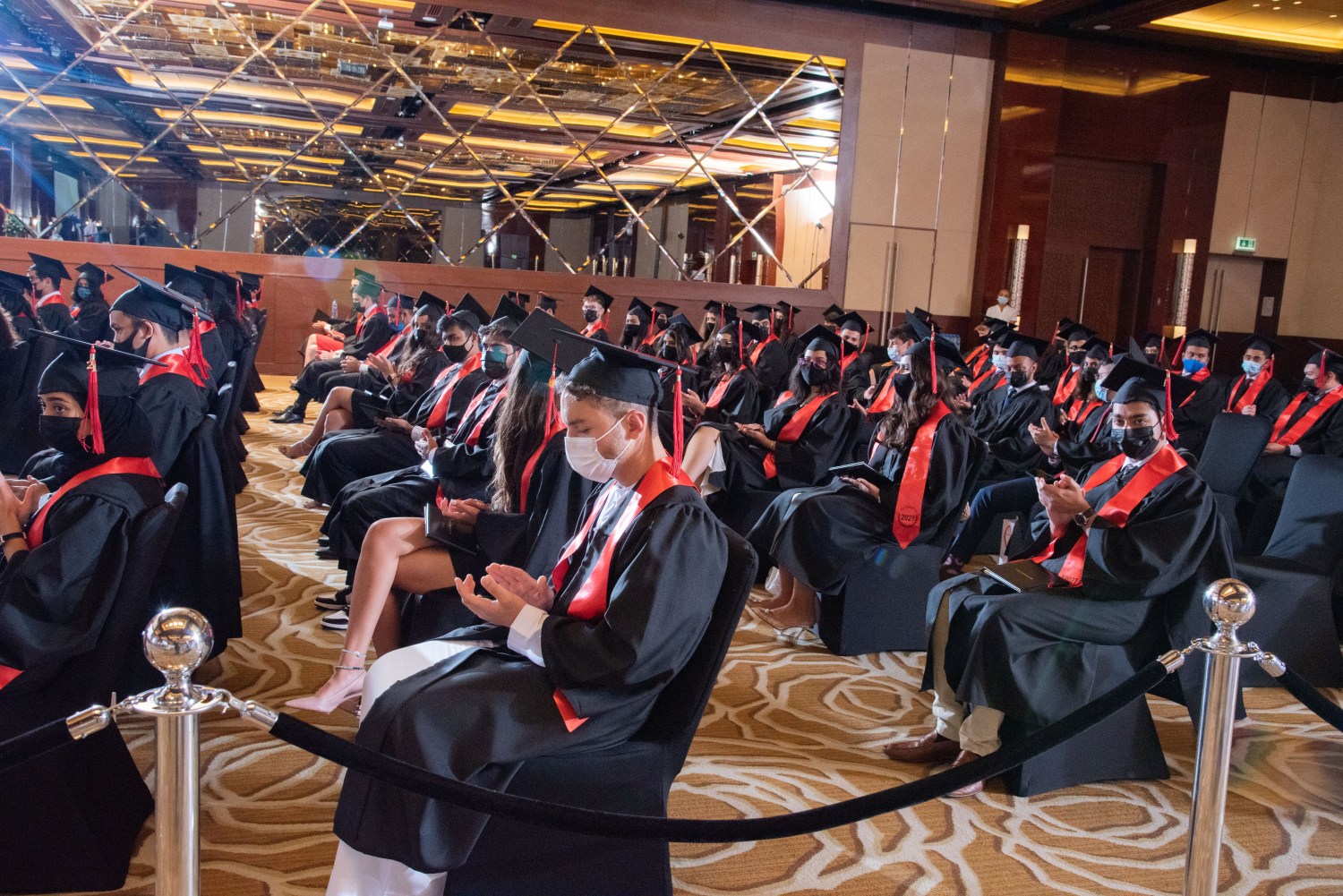 Students from Deira International School have achieved record results for their IB Diploma exams 2021.
Twin sisters Naz Karadede and Nil Karadede, both students at Deira International School (DIS), achieved the full mark of 45 points for the IB, The International Baccalaureate Organisation (IBO). In addition to Naz and Nil Karade, two more DIS students and graduation award winners also scored 45 points: Jolie Ghobrial, Director's Award winner, and Hasan Raza, Head Boy and Fellowship Award winner.
Only about 0.2% of students across the world achieve the highest point score of 45 points, so these exam results are truly outstanding.
The Class of 2021 is the most successful cohort in Deira International School's results history with a record-breaking average IB Diploma score of 38 points and a pass rate of 100%. No less than 23 students, representing 38% of the candidates, scored above 40 points. This year's global average score was 33.02 points.
We are very proud of all our Class of 2021 students and congratulate them once again for achieving these fantastic results.
Simon O'Connor, Director of Deira International School, commented on the achievement:
"We are thrilled with these outstanding results. This has been such a challenging year for so many reasons, particularly due to the unpredictability of the examination systems. To achieve record results, especially with such a high percentage of students achieving 40+ points and four students achieving a perfect 45 points, is phenomenal. It is also important to point out that this is a reflection of the consistent hard work of our students and the dedication and professionalism of the teachers and all staff at Deira International School. It is wonderful to end the year on such a high note of success, which will also lay the foundation of continued excellence in the future."