Infinite Sports Winter Camp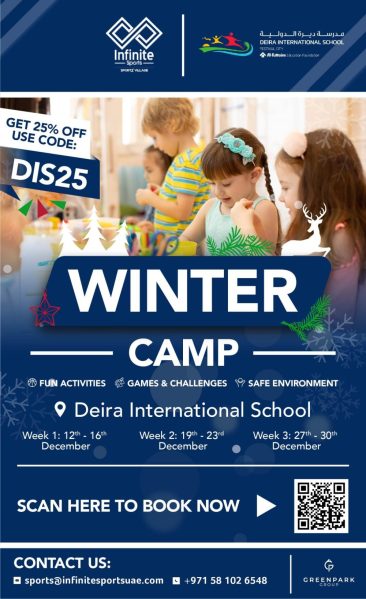 The countdown to Christmas has officially begun and we're excited to welcome your child back to an Infinite camp this holiday season.
Join us for three weeks of festive fun right here at Deira International School and enjoy a jam-packed programme of activities, games, and fun challenges!
DATES FOR THE DIARY:
Week one: Sunday 12th to Thursday 16th December
Week two: Sunday 19th to Thursday 23rd December
Week three: Monday 27th to Thursday 30th December
*(All sessions can be booked on a five, three and one-day basis.)
As a DIS parent, we're also excited to be able to offer you a fantastic 25% discount – simply enter the code DIS25 at checkout!
CLICK HERE NOW TO SECURE YOUR SPOT
Spaces are limited so we recommend booking early to avoid any disappointment.